Real Estate
Whether you are buying or selling property, re-mortgaging your home, or transferring your property between family members, we can look after all your transaction needs. We provide services to our clients in all aspects of purchasing, selling, and refinancing residential Real Estate.
What We Can Help With
Single family dwellings
Condominiums
Townhomes
Strata properties
New home construction
Leasehold properties
Presale properties
What We Can Do
Review and prepare contracts
Review Titles for deficiencies
Sales
Purchases
Mortgages, including private ones
Refinances
Estate transfers to Executors and Beneficiaries
Real Estate Processes and Issues
Choosing A Realtor
Do you need the assistance of a residential or commercial Realtor? Realtors are licensed by the Province of British Columbia. They work with you to find an appropriate property and guide you through the buying or selling process. They are aware of present market conditions and property values, they are experienced negotiators, and they are there to assist you by reviewing online systems and exploring various properties and the surrounding neighbourhoods.
Financing
Will you need a mortgage? Will you be working with a chartered bank, a private lender, or a mortgage broker for your financing? Mortgage brokers are licensed in British Columbia and can assist you in obtaining financing. Your broker becomes part of the Purchase process and will work to save you time and money. Remember that pre-approval is only the first step; once you choose your property, there will be further information required by the bank before they give their final approval.
Rental Properties & Property Managers
If you are purchasing a property to rent it out, you may want to use a property manager. There are many experienced property management companies in Victoria that offer a variety of services for residential and commercial properties.
The Offer (Contract)
Once the property has been chosen, a legal offer is made to the Seller in writing. Our office can assist with the preparation of a "Contract of Purchase and Sale" or review one prepared by your Realtor. The Contract of Purchase and Sale contains several main sections: Price, Deposit Amount, Acceptance Date, Subjects to the Offer, Closing Date, Adjustment Date and Possession Date, as well as myriad other sections. It is always best for us to review the contract well in advance of the Acceptance Date.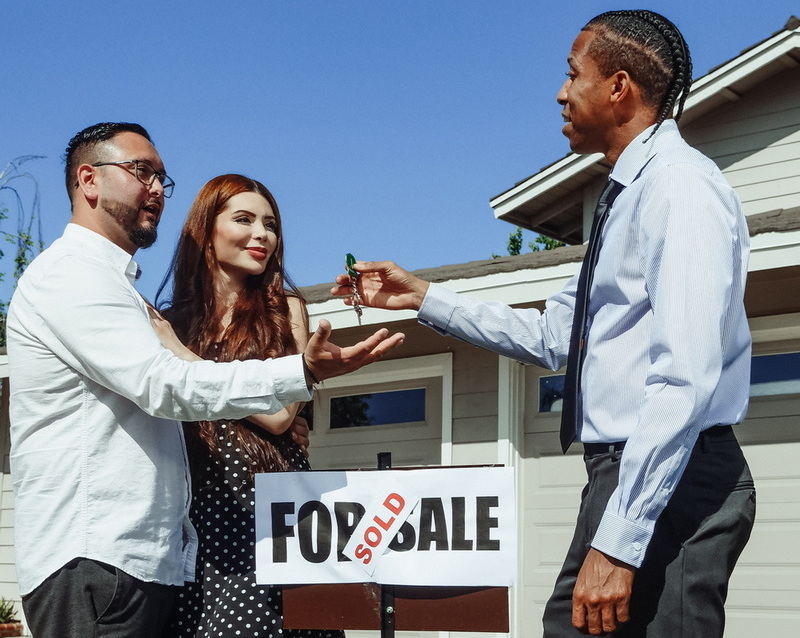 Informing The Team
Once you have made your decisions regarding the property and have chosen the people who will assist you, it is advantageous to let all parties know who is on your team. Let the participants know who the banker or mortgage broker is, who the Realtor is, who will be your legal representative, and with whom you have arranged fire and earthquake insurance. Also, let your team know where you (and your spouse/partner) will be during the week prior to the closing date of the purchase. This will ensure that the process runs smoothly.
Timelines
Over the years, the time required to complete a real estate transaction has decreased. With improvements in technology as well as an overall increase in the speed and expectations of the public, real estate transactions can now be completed in a couple of days. Having said that, the more time the better. It is important to remember that we cannot prepare the bank's legal documents until we have received instructions from the lender. Therefore, if you are obtaining financing, please make arrangements well in advance of the closing date.
Joint Tenants vs Tenants-In-Common
The main difference between Joint Tenancy and Tenancy-in-Common is what happens to the property if one owner predeceases the other. This is how the Land Title and Survey
A
uthority explains it:
"A person may be the sole owner of a parcel of land. Alternatively, a person may be either a joint tenant or a tenant-in-common with one or more other persons. Under joint tenancy, there is the right of survivorship. This means that if one joint owner dies, the surviving joint tenant(s) on proof of death acquires the deceased's interest in the land. When a tenant-in-common dies, that person's share in the land goes to his/her heirs, not to the surviving tenants."
Also, if you are joint tenants there is equal ownership, but with tenancy in common, there can be an uneven split (e.g. 25% to owner A, 75% to owner B).
Costs To Keep In Mind
Legal & Agent Fees
Title Insurance or Survey
Property Insurance
Property Transfer Tax
Property Tax (Municipal Tax)
Good & Services Tax (GST)
General Tax Issues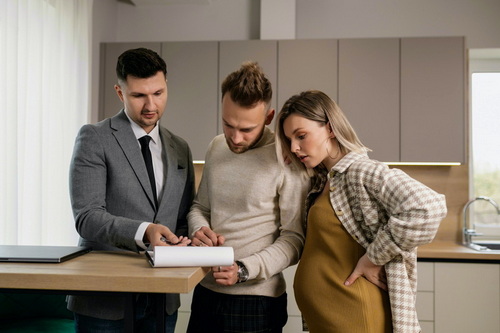 Signatures
A few days before your completion date you will need to sign legal documents in front of a Notary or lawyer. Please note that if you require bank financing, you will need to sign both the bank application documents at the bank, and the bank legal documents in front of the Notary. If necessary, and with adequate time, we can prepare all the required documentation and send a package to you for execution in your present location with your own legal representative.

Note: Two pieces of identification are required when signing Land Transfer documents in the Province of BC.
Client Proceeds
Be aware that it can take the bank several days to process any withdrawal requests, especially if the funds are coming out of a mutual fund or RRSP account. Your funds from the bank can be sent directly to our Trust Account. (Trust Accounts are governed by law and have strict controls over their use).
Closing Day
Once we have all the funds from you and from the bank (if required) and all the appropriate legal documents required to close, we then proceed to registration, which is done electronically. Once we have sent funds to the seller's lawyer we will contact you, and your realtor will give instructions regarding the key and occupancy.
For more information on our real estate services, contact our office.
Contact Us