Life Planning Documents
Life is full of surprises and can often create unforeseen circumstances. In certain situations, having a Power of Attorney, Representation Agreement, or a Will can simplify the process. These documents let your loved ones know who you would want to act on your behalf if you become mentally or physically incapacitated, and how you wish for your assets be divided amongst your relatives and friends after death. Here at the Shipley Group, we can help create or modify any of these legal documents.
Life Planning Documents
Wills
Powers Of Attorney
Representation Agreements
Wills
Why do you need a Will?
Preparing a Last Will and Testament ensures that after you die your assets will be distributed according to your wishes. In the absence of a Will, the courts may appoint someone to distribute your assets, and that person can then decide who the beneficiaries of those assets will be. Wills also provide an opportunity to appoint guardians for minor children, indicate your preferences regarding burials, cremations, or funeral services, and name charities as beneficiaries.
Will Registration
We will register your Will with the BC Vital Statistics Agency and we will need to know the specific location where it will be kept (e.g. safety deposit box, home safe, etc.). Please ensure you have a secure, fire-proof place to store your original Will. Your executors will need to be able to access the original—not a copy—when the time comes. If you are using a safety deposit box, we recommend making it jointly-owned with your executor or someone else you trust to ensure it can be accessed when needed. We will provide you with an extra copy of your Will that you can keep on hand for reference or to review from time to time.
Common Will Issues
Registering a Will
Creating and Writing a Will
Appointing Guardians
Legalizing a Will (Probate)
Power of Attorney
Preparing a Power of Attorney (POA) enables you to appoint a trusted person to look after your affairs in the event you become mentally or physically incapable due to accident or illness. It is also common to prepare a POA if you will be out of the country for an extended period of time, or if you are a student moving away to attend a post-secondary institution. This document allows your spouse, family member, friend, or legal representative—your Attorney—to handle a variety of transactions on your behalf such as banking, insurance matters, bill payments, property transfers, and many others.

Powers of Attorney have changed significantly in the last couple of years and are now a more flexible document. For example, you have the ability to appoint alternate attorneys who may act in the event your first choice is unable or unwilling to do so. We can also customize paragraphs according to your circumstances and preferences as well as include restrictions within the document to limit certain transactions.
Representation Agreements/Health Care Directives
Representation Agreements allow an adult to appoint one or multiple representatives to make decisions regarding health care, personal care, and routine management of financial affairs on their. It is possible to appoint one representative to handle all areas, or multiple representatives with areas of specific responsibility. As with Powers of Attorney, these documents are flexible and can be customized.
Representation Agreements are designed to be used when you are unable to make certain decisions for yourself. There are two types of representation agreements:
1. Standard Representation Agreements
are often called Section 7 Representation Agreements. The RA7 is designed for adults whose mental capability to 'understand' is in question. The RA7 has a different definition of capability than the traditional one and is unique to this document.
2. Enhanced Representation Agreements
are often called Section 9 Representation Agreements. The RA9 is for adults who are considered capable of understanding the nature and consequences of the proposed RA9 at the time of making it. This is based on the traditional definition of capability that also applies to Wills, some types of Powers of Attorney, and contracts.
How Do These Agreements Differ?
The standard of legal capability you need to make the agreement
The kinds of decisions that can be made on your behalf
The extent of power you can give to your representative
The law divides the decisions covered by Representation Agreements into four categories: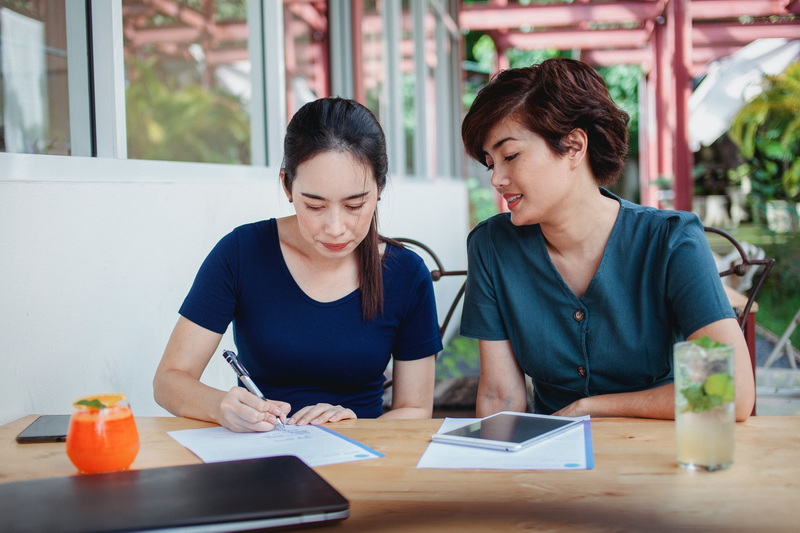 Getting Started
You can
Download our Estate Questionnaire
and submit it to us either by email to info@shipleygroup.ca or by dropping off a printed copy through our front door mail slot. Once we have received your questionnaire, the Notary will call you to discuss your needs and answer any questions you may have, and we will get started on drafting your documents!
What To Bring To The Appointment?
Two pieces of identification (one government-issued picture ID, one secondary with matching full name and signature)
Full legal names and current addresses of anyone being mentioned (i.e. primary and alternate Attorneys or Representatives)
Copies of existing legal documents
Copy of Title or most recent Assessment (if you own property)
You will need two appointments with the Notary. The first appointment will be to gather the required information and answer any questions you may have. The Notary will ask you a series of questions in order to tailor the document(s) to your specific needs. We then prepare the document(s), and the second appointment will be to review what we have prepared, make any changes if required, and complete the signing.

Please allow for an hour-long appointment each visit. We find that when discussing estate planning matters most appointments take 45 to 60 minutes.
For assistance with life planning documents, please contact our office.
Contact Us